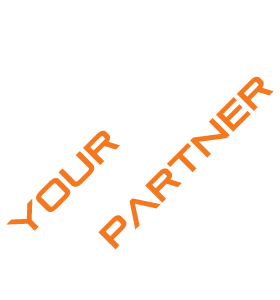 Who Are We?
With our headquarters in The Netherlands, 

has established a company presence and forged partnerships throughout Europe, the USA and now Australia.

 in Australia is proud to be 100% locally owned and operated. To support and promote our business endeavors, we are now keen to recruit a partner in New Zealand. If you are interested, please contact us, we'd love to hear from you.
Here at , 

our solutions for out-of-home 'interactive' advertising can transform ordinary spaces and surfaces into touch and motion-activated displays. More than just a 3D multimedia presentation, our products enable users to control the content they consume. This level of engagement provides the perfect opportunity for our clients to get personal with their target market.
Our interactive product range invigorates:
• Nightclubs and bars
• Shopping centres
• Stadiums and sporting venues
• Airports and train stations
• Auditoriums, conference and Expo venues
• Foyers, training and meeting rooms
• Tourist information centres
In fact, the list of places and spaces that we can transform from dull to dazzling is endless.
We have enlisted a talented team of specialists to design, install, maintain and support the quality products we sell. We also source products from leading brands like Intel, NEC, Sanyo, LG, Samsung and Panasonic to integrate with our in-house range. These reputable brands support our promise to deliver a high-end interactive technology solution to you.
Keen to find out more? Contact one of our friendly staff today.

---
The V2W Vision
We believe that the ultimate way to market your business is to embrace the form of advertising modern consumers respond to best. Our solutions for out-of-home interactive advertising can give your brand, product or service the recognition it deserves.
Working with our product range, our vision is to help you:
• Generate revenue through digital media and interactive advertising.
• Gain exposure with a modern, unique and prominent interactive campaign.
• Corner your target market and expand your customer base.
• Deliver free, fun and interactive entertainment to your customers.
When our products make a significant contribution to a client's prosperity, it's our vision realised.
Keen to find out more? Contact one of our friendly staff today.

---
The V2W Approach
Here at 

, we combine creativity with technology to generate innovative ideas for the design, creation and installation of our interactive products.
We collaborate with specialists and leading brands for the development and installation of a high-end product range.
We consider each of our clients to be a unique partner with their own identity and set of requirements. We never make assumptions about what our clients want.
When clients come to us:
• We listen to them to understand their advertising, marketing and/or creative requirements.
• We design or recommend an interactive OOH advertising solution compatible with their needs.
• We install our solution for the ultimate promotion of our clients brand, product or service.
• We maintain, monitor and support the products and systems we install.
Keen to find out more? Contact one of our friendly staff today.